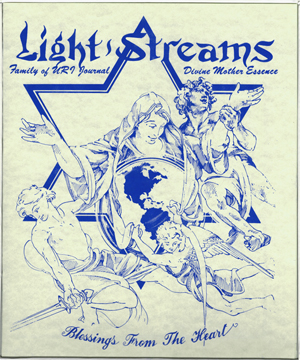 Celebrating Mother's Day !

May 8, 2016 - Doorway to Heaven | Church Of The Creator®



Tribute to All Mother's - God's Gift to All Children
As we celebrate our physical Mothers, in person or through memory, we embrace the unconditional love our Mothers as an extension of our Divine Mother, The Holy Spirit!
The pathway from Heaven to Earth through the womb, the Doorway to Heaven, the example of Unconditional Love, each unto the other, as our Beloved Holy Mother (& Father) have loved us! It really is that easy. Our soul is sustained through the recognition, love and comfort in the embrace of the Truth of Unconditional Love Everlasting!
The love of our Mothers proclaims, sustains and nurtures our Divinity as Children of God!
Mother's Day - Divine Mother
" We Recognize This Whole Planet Earth, To Be A Living Monument, In The Glory Of The Father, Dedicated By Michael, The Bestowal Christ Son Jesus, To The Divine Mother Essence, The Holy Spirit, By Whose Holy Breath It Is Sustained." [ Consecration - Church Of The Creator, Ecclesia Magna Charta © 1982 TE-TA-MA Truth Foundaion-Family Of URI, Inc. ]
---
Doorway to Heaven
As the Holy Spirit
Fills our Being
As the Son
Radiates our
One-ness with
The Source
The Dearest Expression
Of the Lord's True Love
Is "Mother" ---
Doorway To Heaven Author: Rev. Dr. Grace Marama URI – Space of Grace - Parables in Prose First Edition, published in © 1977 TE-TA-MA Truth Foundation–Family of URI, Inc.
---
M

anifesting



O

ne-ness

T

rue

H

oly Spirit

E

xpression



R

adiates