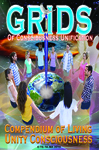 GRIDS of Consciousness Unification - Compendium of Living Unity Consciousness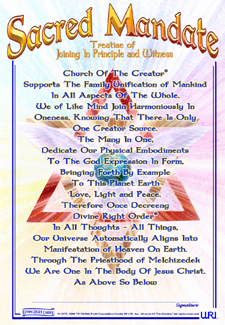 Christmas Gift 2021 - Follow Your Heart
Christmas Gift – Be the Example of Living within the Christ Body
Most have heard the message, understand the Principle of "Love Ye One Another as I Have Loved Ye Also" - The Golden Rule, lived by our Beloved Brother Jesus. Humanity finds that between Thanksgiving and Christmas, hearts are opened and it is easier to live the "Practices" delivered through the example of Jesus.
Yet, we are subject to the contraction of linear 3rd Dimensional space/time, the chaos and warring factors on the planet, those energies that would separate rather than unify. This is when our Heavenly Counterparts, Christ Jesus, are counting on us the most to hold and uphold the Principle of "Love Ye One Another as I Have Loved Ye Also."
Love is the Gift of this Season, The Miracle. The gift is Jesus, through his birth, his Life and Living, daily "Practices" of unconditional Love and perfect Beholdance of others.
No matter how difficult our personal circumstances, if we look within, we can find a way to serve our fellow human beings, love them. That is service to God. When we choose to do that by enlisting others to the given inspiration, an ingredient is added. That ingredient is "Amplification" for who we are and who we represent to the rest of Humanity. This action, within the most difficult of circumstances, is propelled to uplift hundreds of thousands of hearts in similar circumstances. This is the miracle of the season.
"Again, I assure you: If two or more of you on earth agree about any matter that you pray for, it will be done for you by My Father in heaven. For where two or three are gathered together in My name, I am there among them." Matthew 18:19-20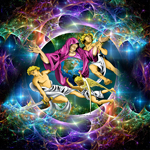 CONSECRATION - Church Of The Creator
®