Something You Can Do For Human Rights - NOW!
July 4th -

Interdependence Day !

United Estates Of Consciousness !
Chaos on our planet finds many people leaving the bleachers, trying to find "What can I do to bring change for the better?" The painfully unacceptable policy relative Human Global Pandemics, Global Bigotry, distribution of wealth within our human family must be changed. The pain, injustice, suffering is reaching the heart of every human being.
" I must do something !" prompting action by millions of human beings, citizens of the USA, and beyond are coming to understand Freedoms and Equality of all People are the Foundations of this Great Nation. We must, all of humanity, return to the Founding Principles of this Country, walk the talk and Become the United Estates of Consciousness on a Global Basis.

We are being collectively called to modify the institutions of our country, our planet, re-genesis beyond the words of our founding documents to a new level of living freedom, liberty, equal justice for all, through our example.

Before you take action, worthy is review of our recent history, so the principle of how it works is in your Collective Consciousness, human tool bag of choice, that amplifies your individual effort.

July 4, 1776, a few Individual Signers, Anchored a Unanimous Declaration of Truth. The day of the signatures is just one event within a series of events. Change is a step by step process.
Consider the circumstances, consciousness and Divine Alignment that Amplified, Blessed, and Infused the conscious or unconscious acts of a few, resulting in change for the many. Seeding, Anchoring, Organizing, what is now recognized as the United States of America.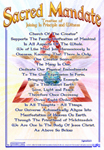 Sacred Mandate
Treatise of Joining in Principle and Witness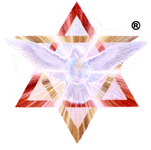 Weft & Weave Of COTC
COTC is comprised of like minded, individuals who