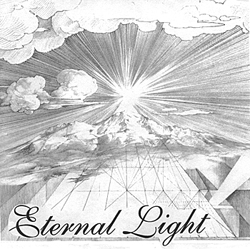 8:8:8 Lion's Gate
TE-TA-MA Truth Foundation – Family Of URI
Affiliate Temple Of The Holy Trinity Church Of The Creator®
Holy Code
August 8, 2018, Humanity is given another opportunity to walk through a 'Doorway of Accelerated Awakening, Amplified Infusions of Trinitized Trinities Of Light' – The 8:8:8 LIONS GATE.
Humanity is moving through the 12 month cycle, approaching the anniversary of "The Great American Eclipse." Eclipses awaken imbalances, bring to the surface, hidden unconscious patterning and programming that limit our unified Collective co-existence and human reality. Eclipses are 'cosmic liberators' of subconscious patterns no longer serving humanity, be they outdated, corrupt or destructive.
Certainly since August 21, 2017, the United States of America, its government and its citizens with the world watching, have had quite a bit of what no longer serves 'bubble' to the surface for everyone to witness, to make changes, let go of the old, and move towards a Unified 5th Dimensional Co-existence.

It is impossible to ascend into 5th Dimensional Consciousness and disparage other genders, races, cultures, or economic class as inferior or less than. Any sense of superiority or exclusivity is based in ego and/or duality consciousness. The 5th dimensional earth plane operates in unity consciousness. We cannot reject others and still ascend into unity consciousness. During this influx of energy frequencies, we must embrace all energy, both light and shadow, transfiguring to ONENESS.
Cycles of eclipses are igniting an impassioned, united call to end all war, violence, corruption and rampant greed. The Lunar Eclipse on July 27th is in Aquarius, amplifying 'people power' in action. This is our moment! We are being called to embrace our Divine authority, truth and leadership in the global ascension of All Humanity. Every Lightworker, every Human Being needs to ask themselves 'how am I bringing Love, Light and Peace to the planet'?
Sacred Mandate
Treatise of Joining in Principle and Witness