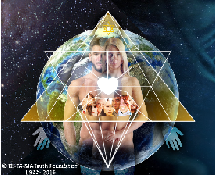 Order within Chaos - 2020 Vision - Spiritual Discernment

Every human, every citizen of the United States of America, through the impeachment process by the "House of Representatives," trial within the Senate, is being called to review a point of choice, determine what is important, shift from the consciousness of "me" to the consciousness of "WE." Purification, return to the founding principles, an upgrade in our collective expression as a country is unavoidable during 2020. The rest of the world is again watching what we choose individually and collectively. More polarization or reconciliation, place unity above personal interest or self-destruct?
US Supreme Court, Chief Justice John Roberts urged his fellow federal judges Tuesday, December 31, 2019, to promote confidence in the judiciary and maintain the public's trust. Americans, Roberts said, have in the modern era come to "take democracy for granted," and the chief justice lamented the fact that civic education has "fallen by the wayside."
"In our age, when social media can instantly spread rumor and false information on a grand scale, the public's need to understand our government, and the protections it provides, is ever more vital," Roberts wrote in his annual report on the state of the judiciary, issued each New Year's Eve.
The United States of America, United Estates of Consciousness is a Spiritual Program, manifest over time as part of the Divine Plan. The consciousness anchored through the New JerUSAlem, through living example has manifest throughout the world.
2020 is requiring every human being, individually and collectively to choose, make our position known, demonstrate through action at the voting booth, peaceful demonstration, aligning with others, for or against, hot or cold, lukewarm no longer possible. Chaos always brings change. Will we choose what is highest and best for for all of US who inhabit our Beloved Planet Earth, ascend or descend?
Spiritual Discernment is critical to navigate the accelerated purification of humanity. Life, living, circumstances, relationships, ideas, things are not as "black and white" as they used to be…there is a much larger gray area. There is so much going on around us, "fake news", consciously created propaganda (eg: "information, especially of a biased or misleading nature, used to promote or publicize a particular political cause or point of view") intended to shift consciousness, cloud our Spiritual Discernment of Truth. The gray area widens, the mind begins to accept consciousness that it once rejected…the clarity of Spiritual Discernment and Knowing can become "blurred." It is imperative we remain within the "Pillar of Light, within and through the Office of The Christ" in every thought, word and deed, 24 hours a day, seven days a week.

COTC Associate Ministers
"Associate Ministers are those choosing, commissioned and witnessed: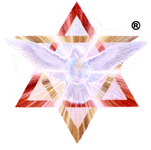 Weft & Weave Of COTC
COTC is comprised of like minded, individuals who