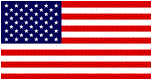 Thanksgiving 2019

Co-Create The Blessings!
2019 Thanksgiving brings many unexpected dishes to our collective table. Chaos is being "served up" placed upon our table, affecting our families, our friends, our nations. The painfully unacceptable policies of those in positions of authority are under review everywhere. We are being called to use our Spiritual Discernment before we partake.
Is this sustenance or poison that I am being asked to consume? Millions of human beings are in the streets, have made a decision, what will I consume, or reject. Abuse of power, entrusted authority within relationships, families, corporations, governments, all of it is front and center every day in every life. No human being has an exemption from choosing, adding to the chaos or finding their calling, taking action that will result in change for the better.

Within the United States of America, through the impeachment process, we are being called to review a point of choice, determine what is important, shift from the consciousness of "me" to the consciousness of "WE." Purification and return to the founding principles, not just in the words, but within the actions of what we are co-creating, an upgrade in our collective expression as a country. The rest of the world is again watching, what will each of us choose to consume?
"We the People of the United States, in Order to form a more perfect Union, establish Justice, insure domestic Tranquility, provide for the common defense, promote the general Welfare, and secure the Blessings of Liberty to ourselves and our Posterity, do ordain and establish this Constitution for the United States of America." Preamble
Consider the circumstances, consciousness and Divine Alignment that Amplified, Blessed, and Infused the acts of a few, resulting in change for the many. Seeding, Anchoring, Organizing, what is now recognized as the United States of America.
Mayflower Compact - Declaration Of Independence - Constitution Of The United States Of America