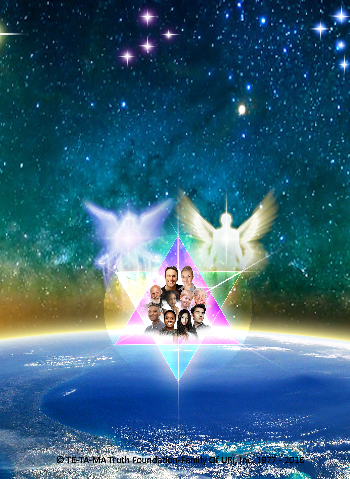 Emanate Love, Light and Peace! Thanksgiving 2018
Beloved Sisters, Brothers, Children Of The One Living God,
Thanks-Giving - an Estate Of Consciousness, a time for recognition of our many Blessings, a time to express our gratitude, love, celebrated through abundance of food and fellowship. A time to recognize we are each other. "Love One Another"
With family, friends or individually celebrating, the Estate of consciousness, awareness, as we engage our God Essence makes a huge difference. As we move through Thanksgiving week, we encourage each one to embody the Spiritual Understanding of Truth –
Beholdance - "A state of Being - a Blessing - an awareness, energy exchange, non-judgment of each one we encounter."
It is a choice…our choice, but it takes conscious effort and diligence to not "move on" what is moving around us. May we be the bridge between Heaven and earth, the mirror of our unified Divinity and Oneness. Give the gift of Unconditional Love – Behold the Perfection of each and every Human Being, living thanksgiving and gratitude in the present.
Staying within the "eye of the storm" is our protection, feeling the Love, Light, Laughter flowing within and through us, we are the Amplifier, broadcasting the Love and Light, throughout all families, all Humanity. It's a win-Win!
Be Calm, Be Love, Be Grateful.
Sacred Mandate
Treatise of Joining in Principle and Witness