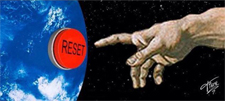 2021 Probabilities and Possibilities directly related to human choice.
The Grace Period is over on Earth!
"We must be in Bodies of Light to be accepted into the Kingdoms of Light."
2021 will continue to bring change through chaos within social, economic, political, government institutions as well as a general feeling of unrest. Earth's mantel, crust, polar alignment and other geophysical systems are under increasing stress that will result in major events, shifts, a "New Earth". "There will be weeping and gnashing of teeth," mentioned 13 times in the Bible, speaks of the last threads of the dark cabal hanging on as mankind is destined to move through the "eye of the Needle," and out of the threshold of "lukewarm."
2021 will accelerate every human being, individually and collectively to choose, make our position known, demonstrate through action at the voting booth, peaceful demonstration, Aligning with others, for or against, hot or cold, lukewarm…no longer possible. Chaos always brings change. Will can choose what is Highest and Best for all of us who inhabit our Beloved Planet Earth, ascend or descend?
Discernment is critical. Do we react act in fear, impulses and demands of our ego or the ego of others? Or…stop, listen to what is within us, discern the reality of Divine Guidance, our specific path, next steps we are to take, custom designed for our life walk, coming from a direct connection, within every Child of God, emanating from Our Parent Creator Source. With so many souls departing Earth every day, can this be part of what some belief systems describe as the "Rapture"?
The Trump Administration has demonstrated openly, during the campaign and last 4 years, the Antithesis of the Principles of Unity Consciousness. The foundation stones of the UNITED STATES OF AMERICA were laid one stone at a time: the "Magna Charta" (1215), "Mayflower Compact" (November 11, 1620), "Declaration of Independence" (July 4, 1976), "USA Constitution," (Ratified June 21, 1788), "The Bill of Rights", (Ratified December 15, 1791). Collective Unity Consciousness powered by "WE The People" and inspired by our Heavenly Counterparts. Americans and hundreds of thousands of our brothers and sisters around the world have dedicated their lives to point out, that the Promise of Liberty and Justice, equal treatment for "ALL" has not been delivered by those elected and in positions of power. The Promise within the Constitution, sworn to be upheld under oath, was not the reality for a large part of our citizens in the USA and the World. Abuse of Power has been and is being overcome by the individuals who dedicate their lives to point out and attempt to reconcile what we agreed to verses the realty of unequal treatment.
The Alpha-Omega program for humanity is quickly coming to an end. Every human being is encouraged through their heart to choose, "WE" Unity Consciousness, live the Golden Rule. Divine Law and Divine Law Enforcement will soon be visible on Earth.
The point is mankind has been slow to accept a new and better way, implement the example of change, demonstration of a better way for all humanity. The Divine Plan, implemented by small groups of Divinely Commissioned Beings sent to Earth to Evolve Humanity as a Whole, is often truncated, modified, due to rejection, by those resistant to change, because it means change for "me" and try to re-create the old patterns in the new program.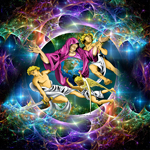 CONSECRATION - Church Of The Creator
®