Easter 2020 -This timing is like no other,The Descending/Ascending Programs, Within and through The Office of the Christ
Converging as we manifest the New Program Of the Divine Feminine, Program Adonai Tsebayoth!
> >
On Earth - ALL IS PARADOX
Current Events - Easter 2020 a time of Transfiguration - Focused through the Accelerating COVID-19 Pandemic
Spiritual Discernment Required ?
What is the Message?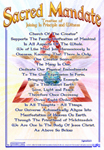 Sacred Mandate
Treatise of Joining in Principle and Witness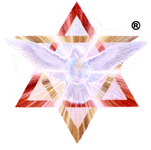 Weft & Weave Of COTC
COTC is comprised of like minded, individuals who