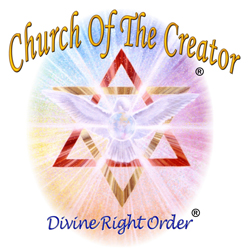 Associate Sites
Church Of The Creator® Associates Ministers

"COTC Associate Ministers are those choosing, commissioned and witnessed to be the Instruments to Mandate and infuse the Higher Truths to this Humanity, to bring forth into manifest state the Sacred Sciences of the Holy Spirit Shekinah - AMEN - AMEN; and in proclaiming these truths shall HERALD, AFFIRM, TEACH, and SANCTIFY in preparation and Celebration of that which is descending unto and through the Redemptive Vehicle of the Bestowal Son Jesus, the Office Of The Christ....Each one adds their part by expanding and living through the Redemptive Body of the Christ Son, and progresses daily in the bringing forth into outer manifestation the Spiritual Gifts of Shekinah, Sacred Sciences, through the Feminine Principle and Priesthood. This is the Daughter's offering in regenesis to the Whole, through service and within the Divine Blueprint of the Father's Plan, the Descending/Ascending Vehicle of Mankind - the Family." [Ecclesia Magna Charta © 1984]

---

"I am here to be a resource for you in your Ascension process upon Mother Earth. In Oneness with the Great Spiritual Hierarchy of Light and my eternal partner, Ascended Master Merlin, I bring you, Starlight expressions of Light, channeled readings, cosmic workshops, books, articles, recordings, healing sessions, sacred ceremonies and tours for personal growth, consciousness expansion, the raising of your frequency and empowerment. These Divine infusions of Universal Love, Light, Healing and Wisdom are intended for your personal alchemy and inner transformation. Together we can participate in Humanity's Shared Mission for the Highest Good of All as we build The New Camelot, the New Golden Age of Light, based on Unconditional Love."
---
Rev. Dr. Franceen Huddleston King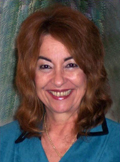 The Self-Awareness Institute "The Self-Awareness Institute was formed in 1983 by Rev. Dr. Franceen Huddleston King, its Director and principal, as a center for personal growth, self-exploration, and healing, offering holistic and transpersonal approaches to individual counseling, psychotherapy, group seminars and training events.
The objective of all SAI activities is to empower clients to clarify and create for themselves the life experiences they desire, free from the limitations of past beliefs, traumas, and automatic, often painful, emotional responses and behaviors which might have controlled them previously.
SAI activities start with the assumption that we are essentially spiritual, or non-physical, beings who are already magnificent and whole. "Recovery" and "healing" are perhaps more accurately "re-discovery" and "re-claiming" of our true nature; shifts in our identity and perceptions, and remembrance of our loving purpose and intentions. Every crisis or symptom is simply a call to wake up and remember."
---
Rev. Ivan A. Gil, C.Ht, C.S.M.C.

Hypnosis and Past Life Regressions "Ivan Gil was born in Colombia and currently lives in the United States. His passion is teaching, healing and spirituality, which he combines admirably in everything he does.
Ivan Gil is a clinical hypnotherapist and stress management consultant from the International Association of Counselors and Therapists, and clinical massage therapist from Florida College of Natural Health, and he studied clinical hypnosis at University of Miami. He is also the author of several self-help books.
Perhaps the most interesting feature of Ivan Gil is his ability to tune into the higher spiritual planes and receive information relevant to the process of the person he is working with. For example, on his Chakra Balancing sessions many people have had the experience of seeing the human aura, and many also have been able to feel the touch of the angels."
---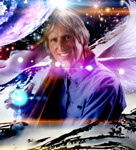 International Recording Artist and Healer "...is a unique recording artist who like the troubadours of yore, combines his extraordinary musical talents with the Spirit and power of God's healing gifts. Erik sings like an angel with a refined tenor voice accompanied by the crystalline sounds of his Irish harp. He has 18 CDs available which bridge the world of angels and healing, and touch people deeply. As a sensitive healer, Erik's life has touched thousands via concerts, workshops, retreats, sacred journeys and private healing sessions. He shares his gifts throughout the United States, Canada, Europe, South America, Asia, Africa, the South Pacific and the Middle East.
---
Reciprocal linkage is encouraged