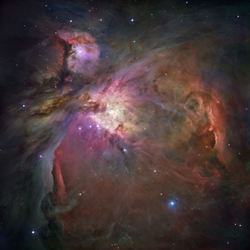 Like Service
Links provided are to other Organizations belived to be of the quality, nature, complimentary to the Purpose and Function of TE-TA-MA Truth Foundation-Family Of URI, Inc., the Parent Organization, Nonprofit Public Benefit Corporation and Church Of The Creator.®
The sites, expressions, content, are the intellectual property, created, maintained by the owners, a reference only for "fair use" purposes, not source indicative or in any way intended, expressly or impliedly.
---
The Academy for Future Sciences, Keys Of Enoch® - The Book of Knowledge: The Keys of Enoch
"...a paraphysical text or "code-book" written in 1973. It is a text of higher consciousness experience which explains how the human race is connected with a more advanced higher evolutionary structure of universal intelligence. The linkage is made through 64 areas of future science, the basis of an ongoing study that is part of a 30-year program of human development, covering a wide spectrum of independent scientific confirmations."
Keys Of Enoch® is a registered Service Mark of James J. Hurtak. Be advised that any reference within Church Of The Creator® its online publications, COTC Seminars,™ its Associates, or in any other manner, relative The Book of Knowledge: The Keys Of Enoch is as a reference only, for "fair use" purposes, not source indicative or in any way intended, expressly or to impliedly, of organizational relationship with The Academy For Future Science. Church Of The Creator® nor its Associates certify, or are certified, authorized or sanctioned to offer services as they relate to the registered service mark Keys Of Enoch® as cited above. For the book and to obtain additional teaching materials, or a list or certified sanctioned teachers, please contact the publisher and service mark owner, The Academy Of Future Science an independent unaffiliated organization and or James J. Hurtak.
---
New Age Study of Humanity's Purpose, Inc.
"Patricia Diane Cota-Robles is cofounder and president of the nonprofit, educational organization New Age Study of Humanity's Purpose, Inc., which sponsors the Annual World Congress On Illumination.
Patricia was a marriage and family counselor for 20 years. She now spends her time freely sharing the information she is receiving from the Beings of Light in the Realms of Illumined Truth. This is accomplished through her Weekly On-line Radio Program, Website, Books, CDs, Tapes, DVDs, E-mail Articles and Free Seminars.
The Divine Intent of these Celestial Sharings is to give Humanity greater clarity and understanding, as we progress through these wondrous but extremely challenging times on Earth.
Patricia is publisher and editor of the monthly newsletter Take Charge of Your Life, and she hosts a weekly On-line radio program with the same name. The radio show airs Tuesdays at 10:00 a.m. Pacific Time or 1:00 p.m. Eastern Time on the On-line Community for Positive Change.
Patricia's philosophy is: Every person is precious and Divine, regardless of how far his or her behavior patterns and life experiences may be from reflecting that Truth. We are not the victims of our lives. We are the cocreators of our lives."
---