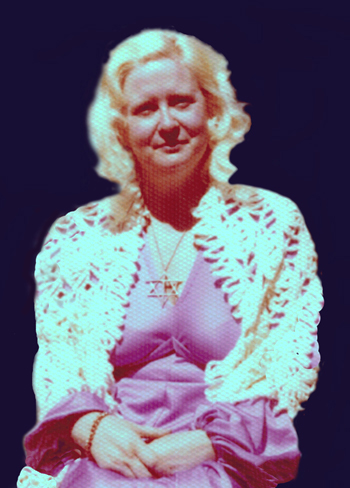 "Grace House"
Established in 1969 by, Grace Christna Ruth as a personal Ministry. Legally anchored in California, Chartered, "Grace House Prayer Ministry Inc." on July 14, 1975 transitioning from an individual ministry to a Collective Vehicle, California nonprofit Public Benefit Corporation. In 1976 the corporation was renamed TE-TA-MA Truth Foundation-Family Of URI, Inc.
In 1978 the Foundation received recognition from the Department of Treasury, Internal Revenue Service as a 501(c)(3) tax exempt organization, a Church. In 1982 the Foundation's public expression as a Religious Organization, a Church was further anchored, legally establishing, as part of the Foundations Service, Church Of The Creator® through the Charter, organizational document Ecclesia Magna Charta.
[editors note: From Church Historical Archives, republished below, an article printed in Universal Life, Magazine, Summer 1974.]
"Grace House"
By Rev. Dr. Grace Marama URI, 1974 Photo fka Grace Christina Ruth
God is in Charge. lt is time to stop fighting and stop resisting.
God is in charge and all is well in God's Heaven. Be willing to dismiss the difficulty of the moment. Breathe deeply. Breathe in God and breathe out love. Love for all mankind. Be, willing to love yourself, forgive yourself. Be willing to be made whole. Right now. You are doing God's will. Be at peace. Accept peace and contentment. Be done with conflict and doubt. Trust. Only trust. Know that God loves you, cares for you. God knows your every need. "Before they call, God will answer." No more fears...only faith. No more doubts…only right desire.
Because of conflict and wavering you have not trusted yourself. Ask Gods help to make you steadfast. Do not berate yourself. This whole lifetime is but a learning opportunity. Know that God is all omnipotent, omnipresent, omniscient, forever, through all time, and through all space.
God is working through all His willing channels, cleansing and using each one to His greater glory. Be grateful that you may be so used. What infinite peace and protection comes from trusting the Father. What bliss. For this is Eternity, here, now. You belong to God. To the Ages. God is cherishing you, protecting you, caring for you. For God is ALL. All past, present and all future. There is nothing to fear. God is here forever. You will come to know this more and more as you grow in faith, in trust and in Divine Love.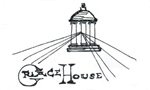 Be patient. Many wonderful things are in store. Trust. Wait on the Lord. Know from whence cometh your strength and in­spiration. Good is flowing over and around you. As you trust more and as your faith grows you will be able to accept more of the Father's gifts, more of the promised "Life Abundant."
So Trust, Child. Trust, be­lieve, accept. Give thanks, praise God and be at peace. We have had a warm and won­derful response to our first "LIGHT LETTER" from GRACE HOUSE and we are in­deed appreciative. We truly enjoy hearing from you!)
Remember, if you have a need, Please Write or Phone Us, and we will put you or whoever you request on the Prayer List.
Our Prayer Group meets each Tuesday at 8PM and all are welcome. If an emergency, call and your need will be put in 'Divine Order'.
Bless you in Love and Light from all of us here at Grace House 535 South 8th Street San Jose, California 95112
Any Cooperation is always gratefully received.
ACCEPT A MIRACLE
TODAY…lN YOUR LIFE…OF YOUR LIFE
God In YOU is the miracle...
God in EACH ONE you behold Is the miracle.
Be the Love that YOU ARE… Each Day Of Your Life.